<![if !vml]>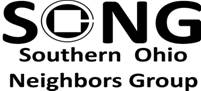 <![endif]><![if !vml]>
<![endif]>
Ohio Sierra Club P. O. Box 161
131 N. High St., Suite 605 Piketon, OH 45661
Columbus, OH 43215-3026
PRESS ADVISORY
For Immediate Release: November 20, 2008
Contact Patricia Marida, chair, Ohio Sierra Club Nuclear Committee 614-890-7865
Lee Blackburn, Southern Ohio Neighbors Group (SONG) 740-577-2445
The Ohio Sierra Club and Southern Ohio Neighbors Group (SONG) are jointly sponsoring public appearances in Columbus and Piketon,
Ohio featuring renowned scientist Dr.Ivan Oelrich. Dr. Oelrich is the Vice President for Strategic Security Programs with the Federation of
American Scientists and is an Adjunct Professor in the Security Studies Program at Georgetown University.
On Monday, December 1 at 7 PM Dr. Oelrich will be featured at an Educational Forum explaining the U.S. Department of Energy's
(DOE) Global Nuclear Energy Partnership (GNEP) program. This will be held at the Ohio Sierra Club offices, 131 N. High Street in downtown
Columbus. At its core, GNEP is a controversial plan to promote nuclear power worldwide, import high-level radioactive waste to the U.S,
and restart nuclear waste reprocessing in the United States. A respected expert who opposes GNEP, Dr. Oelrich will help citizens gain an
informed perspective on this critical issue through a presentation and open dialogue. This Sierra Club forum is free and open to the public.
Refreshments will be served.
On Tuesday, December 2, Dr. Oelrich will travel to Piketon to discuss the need for hardened on-site storage (commonly referred to as HOSS)
of spent nuclear fuel at our country's nuclear reactor sites. He will also discuss the USEC, Inc. pending new uranium enrichment plant at the
Piketon site. The Piketon meeting will be at 5:00 PM in the multi-purpose room at the Vern Riffe Career Technology Center, 23365 S.R. 124
(175 Beaver Creek Road).* This meeting is also free and the public is encouraged to attend. Refreshments will be served.
On Tuesday, December 2, at 7:00 PM at the same location, the Department of Energy will hold a public hearing on GNEP for the Portsmouth
Nuclear Site. This meeting will also be held at the Vern Riffe Career Technology Center. The Department of Energy is responsible for implementing
GNEP. The meeting will be a forum in which citizens can comment on GNEP, reprocessing and its environmental impacts.
Comments on GNEP can also be emailed to GNEPTechDemo@nuclear.energy.gov by December 16, 2008.
Calendar Listing: COLUMBUS. Educational Forum on Nuclear Reprocessing with Dr. Ivan Oelrich on December 1, 2008 at 7 PM at the
Sierra Club Office, 131 North High Street, Columbus Ohio, 43215.
Calendar Listing: PIKETON. Public Meeting with Dr. Ivan Oelrich on December 2, 2008 at 5 PM. At the Vern Riffe Technology Center.
* Directions to the Vern Riffe Career Technology Center can be found at: www.pikectc.org/contactinformation.aspx.
# # #