<![if !vml]>

<![endif]>
Sunday, January 27th, 2007
1:30 PM
Location: IBEW Hall, 23 West 2nd Ave., Columbus, Ohio
<![if !vml]>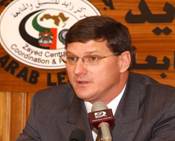 <![endif]>SCOTT RITTER was one of UNSCOM's most senior weapons inspectors in Iraq between 1991 and 1998, after having served for eight years as an intelligence officer in the U.S. Marine Corps. As a Marine, he conducted arms inspections in the former Soviet Union, and provided analysis of Iraq's missile capacity to General Schwarzkopf in the 1991 Gulf War. "The important thing to know about Scott Ritter is that he was right." - Seymour Hersh
<![if !vml]>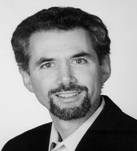 <![endif]>JEFF COHEN worked for MSNBC as an on-air commentator and senior producer of "Donahue" until the show was terminated on the eve of the Iraq war. He founded Fairness & Accuracy In Reporting (FAIR), co-hosted CNN's "Crossfire," was a weekly panelist on Fox News Channel's "Newswatch," and appeared frequently on many national TV and radio programs, including "The Today Show," "Larry King Live," "The O'Reilly Factor," C-SPAN, and NPR.
Co-sponsored by the Fellowship of Reconciliation and Peace Action.
Local Sponsors: Central Ohioans for Peace; Citizen's Grassroots Congress, Green Education Fund; Democratic Socialists of Central Ohio; Council on American Islamic Relations – Ohio; Progressive Democrats of America - Ohio; Progressive Peace Coalition; and supported by a generous grant from the Puffin Foundation.
Free and open to the public; donations accepted.
For more information contact: chammon@columbus.rr.com or website: www.columbuspeacenetwork.org